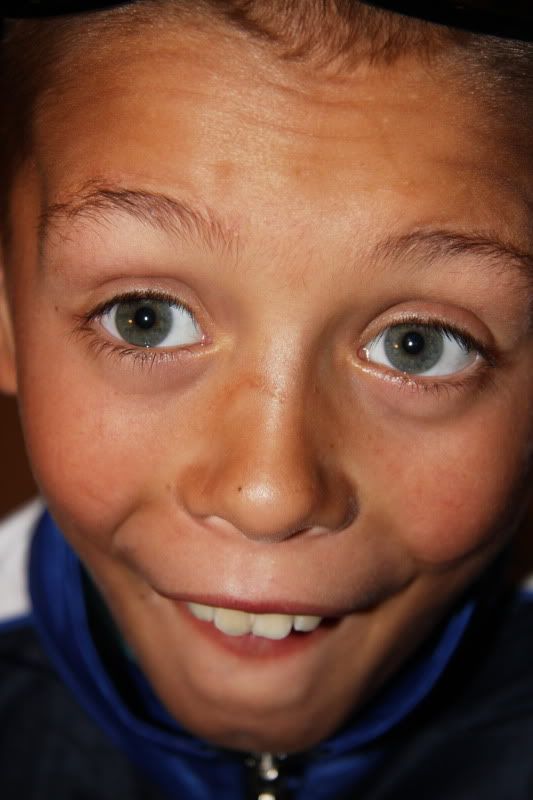 We had the pleasure of spending the day with a very silly orphan boy from Eastern Europe.
From the drive in the van where he looked through a Disney Ice Capades program and assigned my kids' names to each of the characters saying, "This is...Emilia!" in a thick Eastern-European accent while pointing at a picture of Donald Duck, to calling everyone chicken, or deliberately mixing up names...he had us all giggling and laughing throughout the afternoon.
You wouldn't know from looking at these beautiful eyes and this goofy grin, that this boy has been an orphan for almost three years. What did he endure before his single-mother's parental rights were terminated when he was 8 years old? His face and personality do not show his grief; one can only imagine what is hiding behind that smile.
Now 11 years old, he is only a little less than a year younger than our eldest, Ethan. The boys had a great time just being boys together. Having three sisters, Ethan always enjoys when boys come over. It was his idea initially to adopt twin boys so that we could even out our family. I know he'd really like a brother.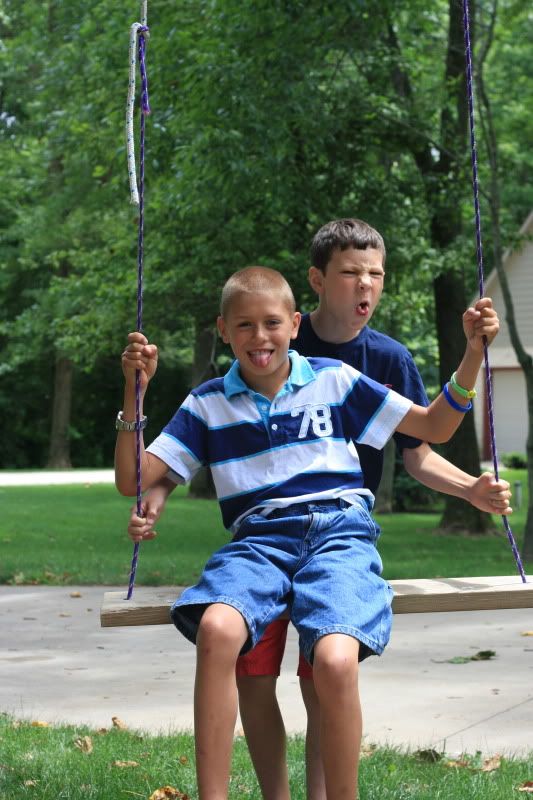 All of the kids liked him. It's amazing how open they all are to the idea of adoption. Of course, they're absolutely clueless about how it would forever change the dynamics of our family--all of us are really-- but I so admire their childlike faith. After we first met this boy, briefly last week, Evangeline (6 1/2) announced, "I think we should adopt him! I want a (insert country name) boy!" If only it were that simple...or is it? Evangeline followed him around like a puppy most of the afternoon, imitating his silly antics.


Fortunately, Chris was able to break away from work to come spend time with our new friend. This boy has never known a father. How much he would benefit from such a great dad as this!!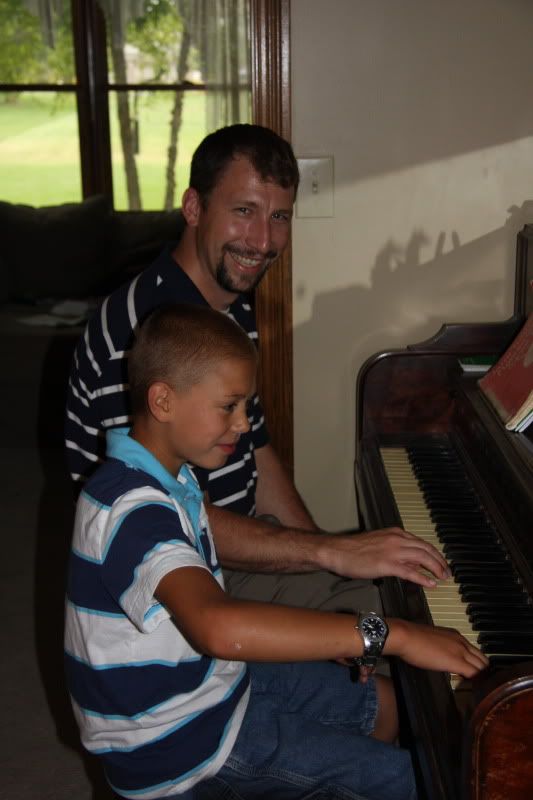 Are we his forever family? We continue to wait on the Lord and pray! Our eyes have certainly been opened even more to the great need that exists for Christian families to step up and care for the orphans of this world in very real and practical ways. We quite literally saw the face of adoption in our home this afternoon, and you are now seeing it on your computer screen. How will we respond?