Over a year ago, my husband began constructing a tree house. He never has completed it, but that hasn't stopped the kids from enjoying it!
In this glorious fall weather, the kids have spent hours creating an outdoor playhouse. Three days in a row they hauled furniture, baby dolls, play food, and multiple other accessories outside. They gathered twigs and pieces of bark from the yard to define the individual rooms. They built imaginary fires and constructed tee-pees. And then they played; enjoying the fruits of their labors.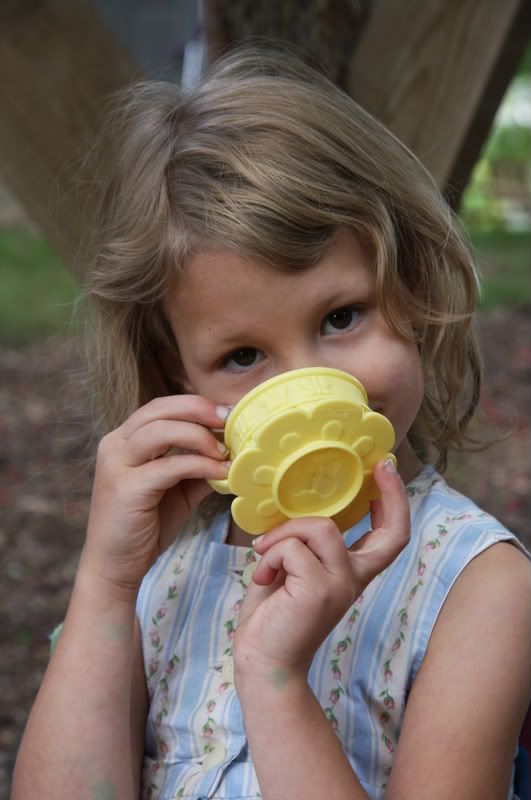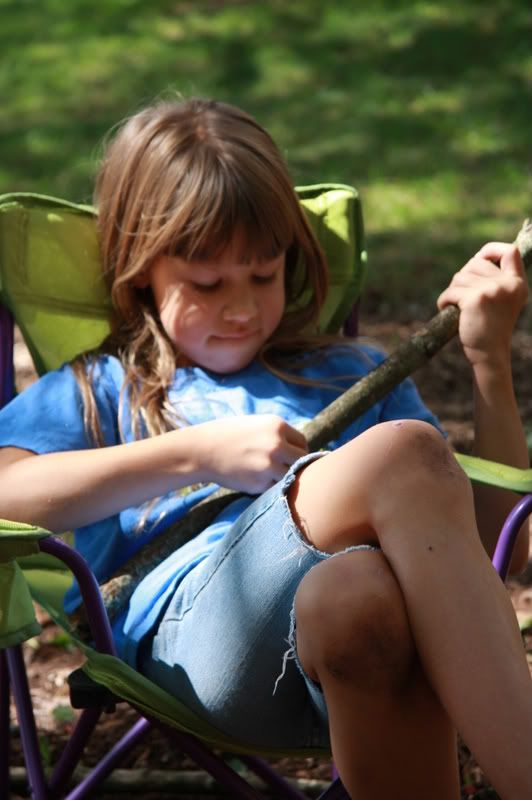 At the end of the day, everything had to be taken back inside and put away. When morning came the set-up began again in earnest.
I just love the way kids play. I love the imagination, the ingenuity, the creativity, the joy.
I also love how much they're learning through play, and the freedom homeschooling affords us to enjoy such things as outdoor playhouses.
What warms your mommy heart?
Grace and Peace,
Angel