If you overlook the impeachment of President Richard Nixon,
Blazing Saddles
, and a few other not so pleasant occurances around the world,
1974 was a great year

!
For starters, I was born,
myChris
was born, as well as
Emily,
Michelle
, and a whole lot of other great people I know and love! Chris Evert and Jimmy Connors were champions at Wimbledon,
The Sting
won the Academy Award,
Killing Me Softly With His Song
won the Grammy, and in a small town in Pennsylvania, an abandoned gas station was converted into a restaurant which would become home of the Best Wings, USA!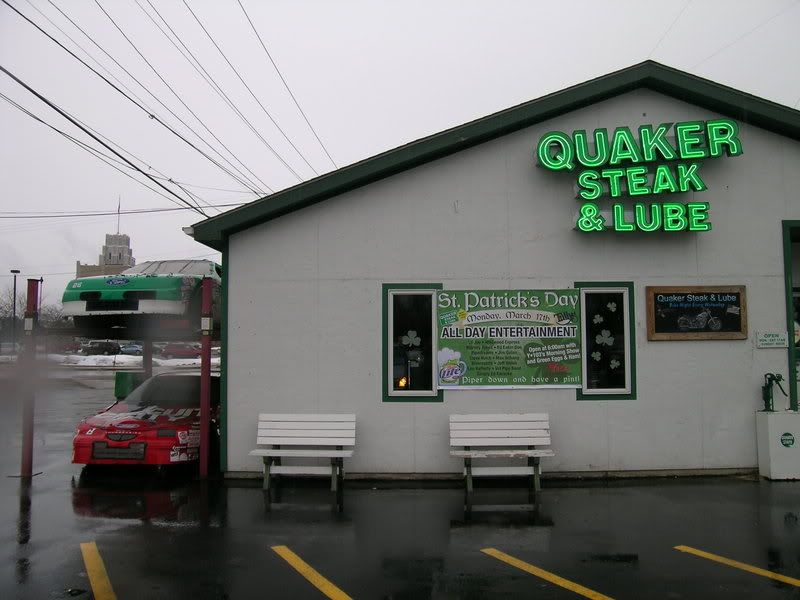 Quaker Steak and Lube
is the kind of place that defines the American spirit. The country was experiencing a gas crisis and older cars were becoming obsolete as more fuel efficient cars were developed. So two men with a vision preserved a slice of American life in the form of a restaurant. A restaurant which has thrived for 33 years, beckoning the college students in surrounding towns to make road trips for Tuesday's
All You Can Eat Wings
, to dare to attempt the Atomic Wings (after signing the necessary release of liabilty form of course), or just to hang out on the weekend.
As those students have moved on to other places of the country, they've been fortunate to find that The Lube has followed them so that there are now 20 locations in 7 states, all with the same theme of muscle cars and motorcycles suspended from the ceiling. It's a good thing, because once you've tasted Quaker Steak's wings, none other will satisfy!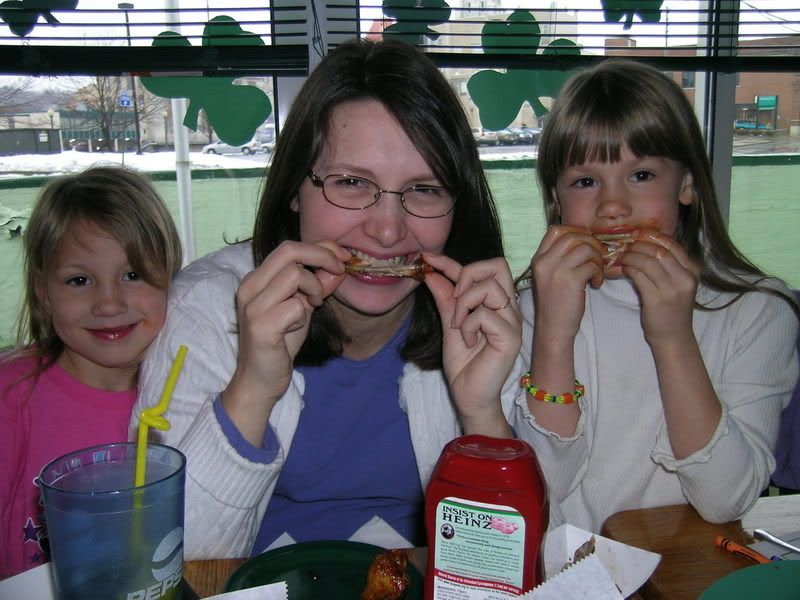 We've had a chance to visit a few of the newer locations, and while they all serve the same PERFECT barbeque sauce, the original Lube is still the best. So of course, when we headed back to our college town for a wedding this past weekend, we had to stop at The Lube in Sharon, PA to share our favorite wing place with our kids.
Needless to say, it was a very fun time. We're raising a great bunch of BBQ wing loving kids! Not very "crunchy," I know! ;)